Diamon-Fusion Protective Coating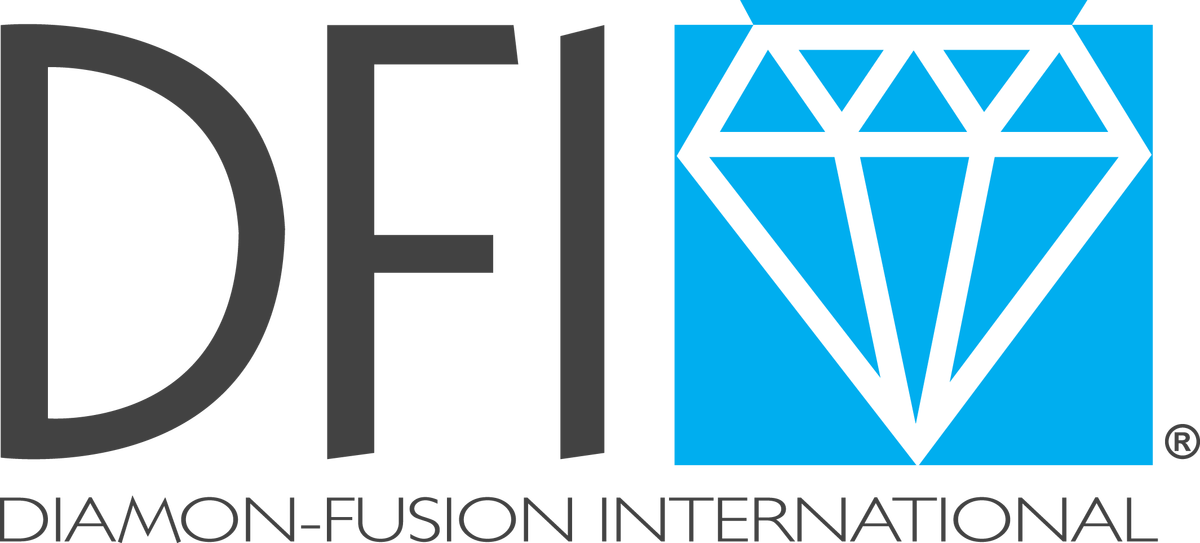 Description
We have recently partnered with Diamon-Fusion in order to improve the quality and precision of our water repellant coatings on, shower doors, and other product types. The Diamon Fusion Fuse Cube that we have recently installed uses a misting chamber to coat your units on both sides of the glass so that there is guarenteed a full coating with no gaps or spaces. Diamon-Fusion shower door coating comes with a lifetime warranty which can be registered by the direct consumer using a code attached to your unit applied here at Glenny Glass.
---
About Diamon-Fusion® Protective Glass Coating
Diamon-Fusion® is an ultra-thin, UV resistant, protective glass coating that transforms ordinary glass into a high-performing, water-repellent surface. Similar to how a non-stick cooking pan works, surfaces treated with Diamon-Fusion® become easier to clean and requires less care to maintain.
The invisible barrier created in the Diamon-Fusion® process is also extremely smooth, which helps prevent environmental pollutants, hard water, and soap scum from damaging the glass.
How it Works
At a microscopic level, glass is quite rough. Inevitably, this allows minerals from hard water, soap scum, and environmental pollutants to easily penetrate the surface causing unwanted stains. Diamon-Fusion® prevents this from happening by creating an ultra-thin, transparent barrier that seals the glass.
Its patented, two-step process chemically bonds to the glass filling in the microscopic peaks and valleys of the surface.
Residential Surfaces
-Cuts cleaning time up to 90% - More free time and less cleaning
-Protects against stains and corrosion - From dirt and grime to limescale and hard water
-Eliminates chemical cleaners - Eco-friendly; saves on water usage and costly products
-No aftercare products required - Single application chemically bonds to the glass
-Lifetime warranty on residential surfaces - Guaranteed to never chip, crack, peel, yellow or haze
-UV resistant - Will not breakdown in sunlight
-Scratch resistant - Helps prevent abrasions
Suitable for Multiple Glass Types:
Shower doors
Glass railings
Glass table tops
Insulated Units
& more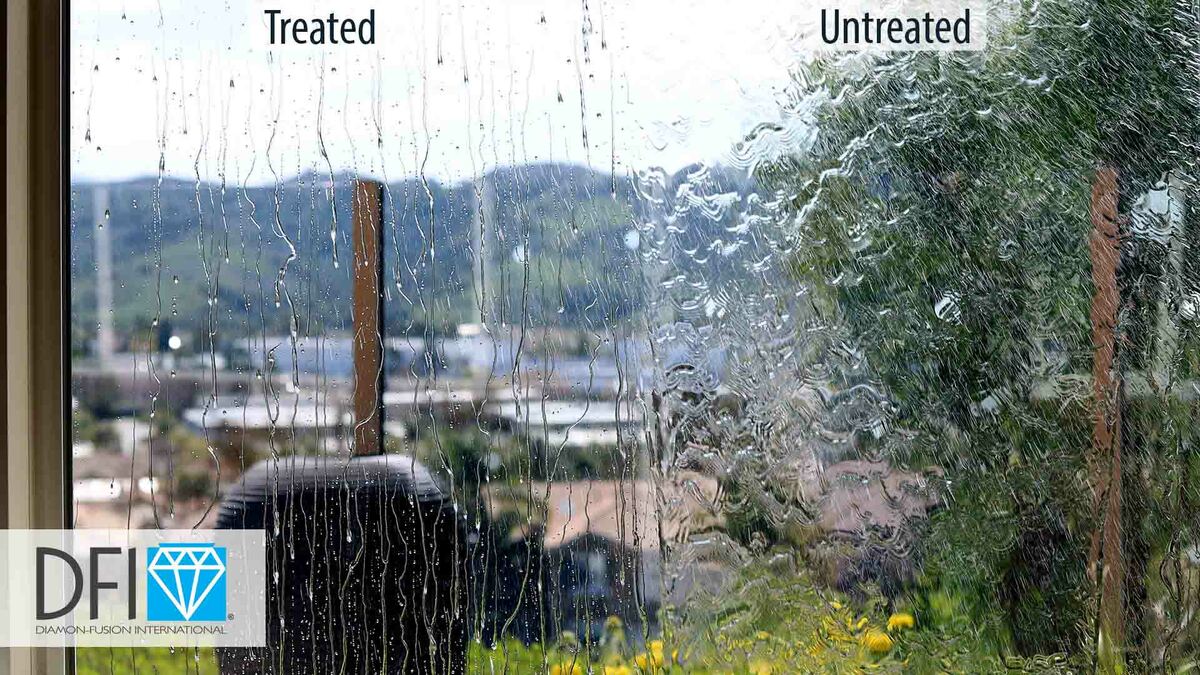 Commercial Surfaces
-Reduces cleaning time and maintenance costs - Makes glass easier to clean and reduces cleaning time
-Glass stays cleaner for longer - Protects glass against long-term staining, etching, and corrosion
-Enhances glass brilliance - Improves clarity and aesthetics of glass surface
-Eco-friendly and UV resistant - 100% optically clear and will not breakdown in sunlight
-Can contribute to LEED points - DFI has published HPD's for Diamon-Fusion (available on HPD Public Repository)
-15-year warranty on commercial surfaces - From interior glass to high-rise buildings and everything in between
-Scratch resistant - Helps prevent abrasions
Suitable for Multiple Glass Types
Glass railings
Hotel shower doors
Insulated Units
Glass canopies
Windows and skylights
Storefronts/Entrance ways
FuseCube™ Express Machine Application
About the FuseCube™ Express
The FuseCube™ Express is a fully automated glass coating machine that applies Diamon-Fusion® protective coating onto both sides of the glass. The coating is applied through a proprietary chemical vapor deposition (CVD) process, transforming ordinary glass into a high-performing, water-repellent surface. Unique to its class, the FuseCube™ Express can treat 1-5 lites in under 10 minutes, providing overall product quality, shortened lead times, and on-time delivery.
Chemical vapor deposition application process
Fuses Diamon-Fusion® onto both sides of the glass
Consistent coating coverage
Creates ultra-durable barrier and protection
Eliminates backward installations on shower doors
Suitable for virtually all glass types
How it Works
Glass is first loaded inside the FuseCube's chamber. Then, utilizing a proprietary CVD process, the Diamon-Fusion® coating is circulated throughout the chamber and fused onto both sides of the glass, ensuring superior quality, maximum value, and optimum coverage. Once the coating process is complete, the glass is ready for handling and can be shipped immediately. To learn more about why you should treat your glass with Diamon-Fusion® and the FuseCube™ Express, check out this video.