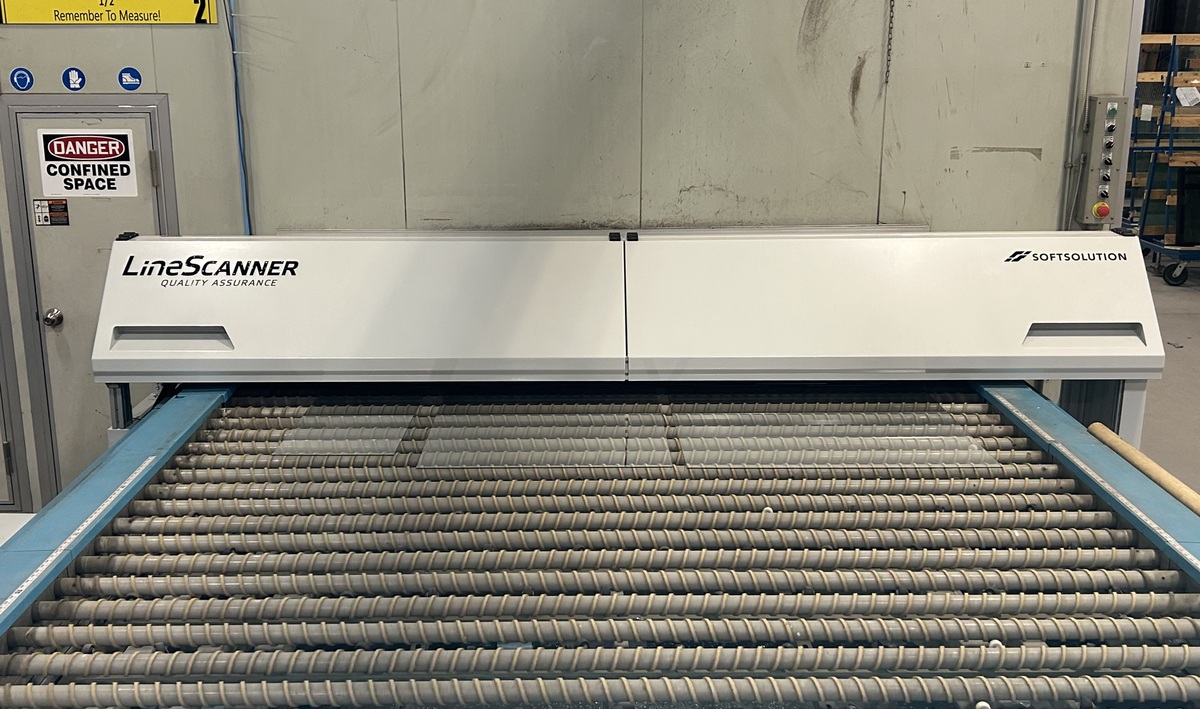 New Quality Control Linescanner From SoftSolutions
Our linescanner has been installed, up and running since August of 23' at the outfeed of our TCME1 Tempering Furnace Line.
We implemented this equi...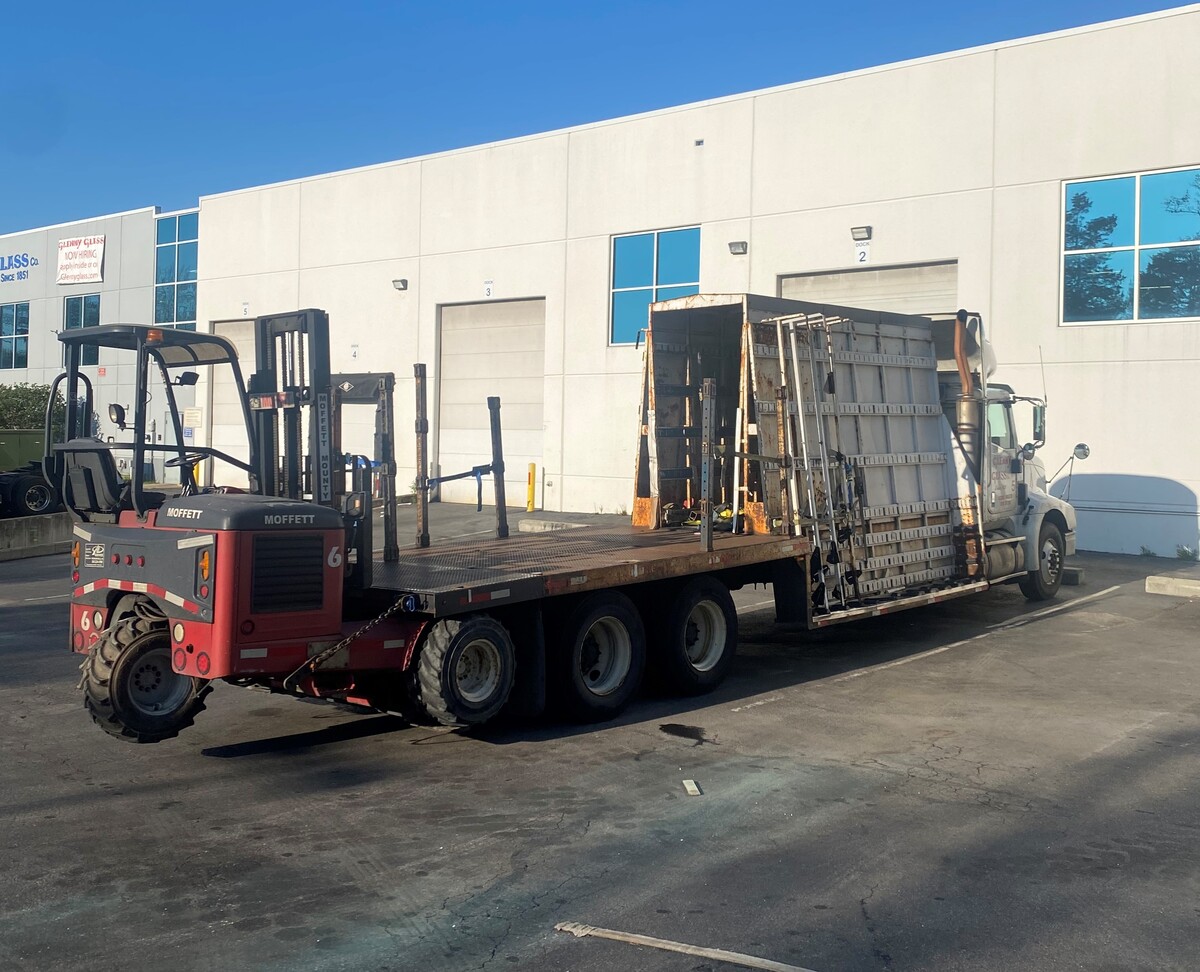 With a fleet of 15 Moffet Trucks, Boom Trucks, Box Trucks, and rack trucks, Glenny can deliver whatever you want when you need it !
3 x Moffet trucks - Allow us to deliver L bucks and cases to your...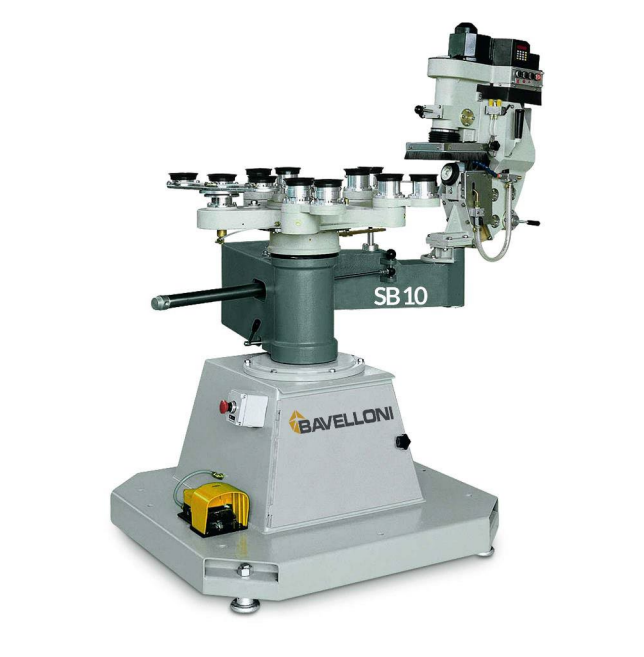 At Glenny, we are contantly expanding, growing, and improving. That's why we have upgraded our shape beveler and polisher to get the highest quality shaped fabrication to you.
Our new Bavelloni SB10...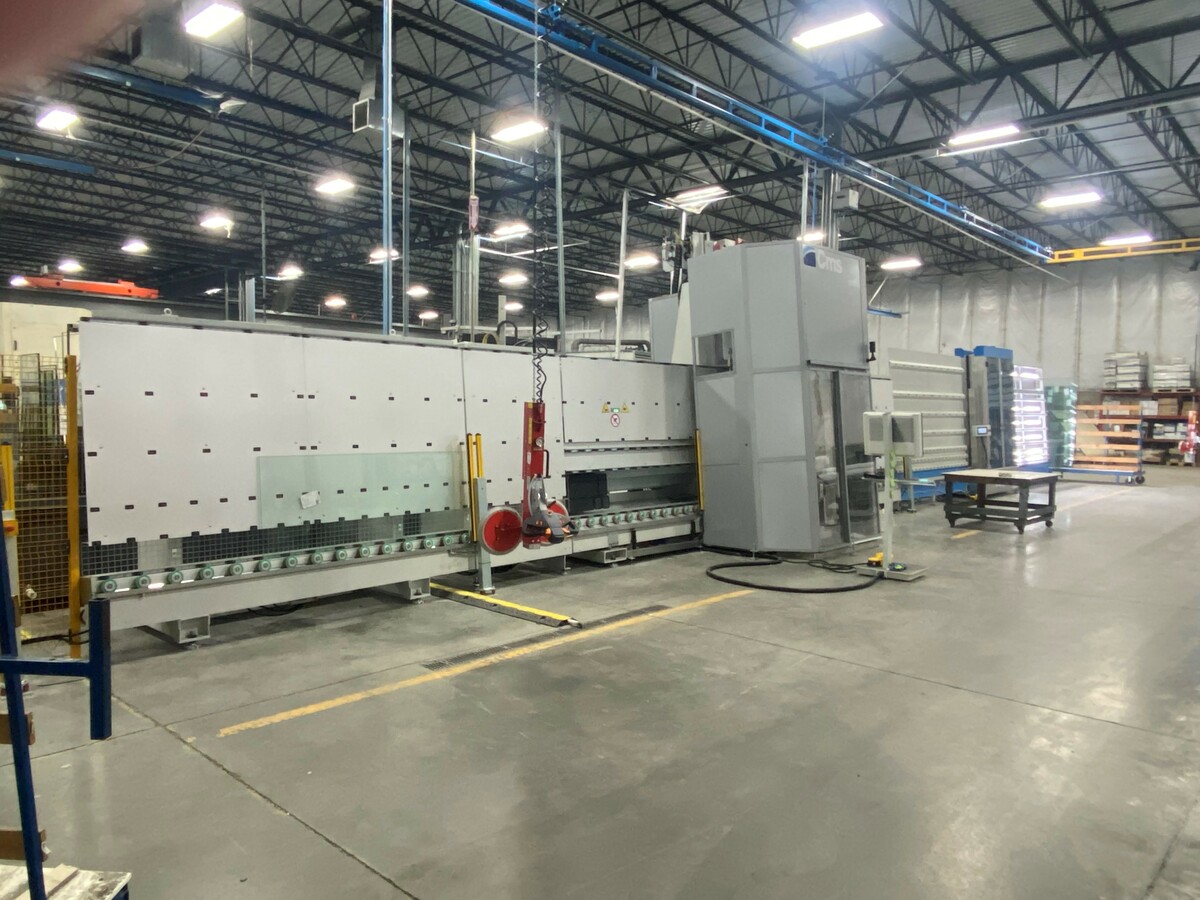 Our new state of the art vertical CNC will mill hinges, drill holes, and even polish the edges of your shower doors
precisely and automatically!
The Vertical CNC allows us to fabricate high quality sh...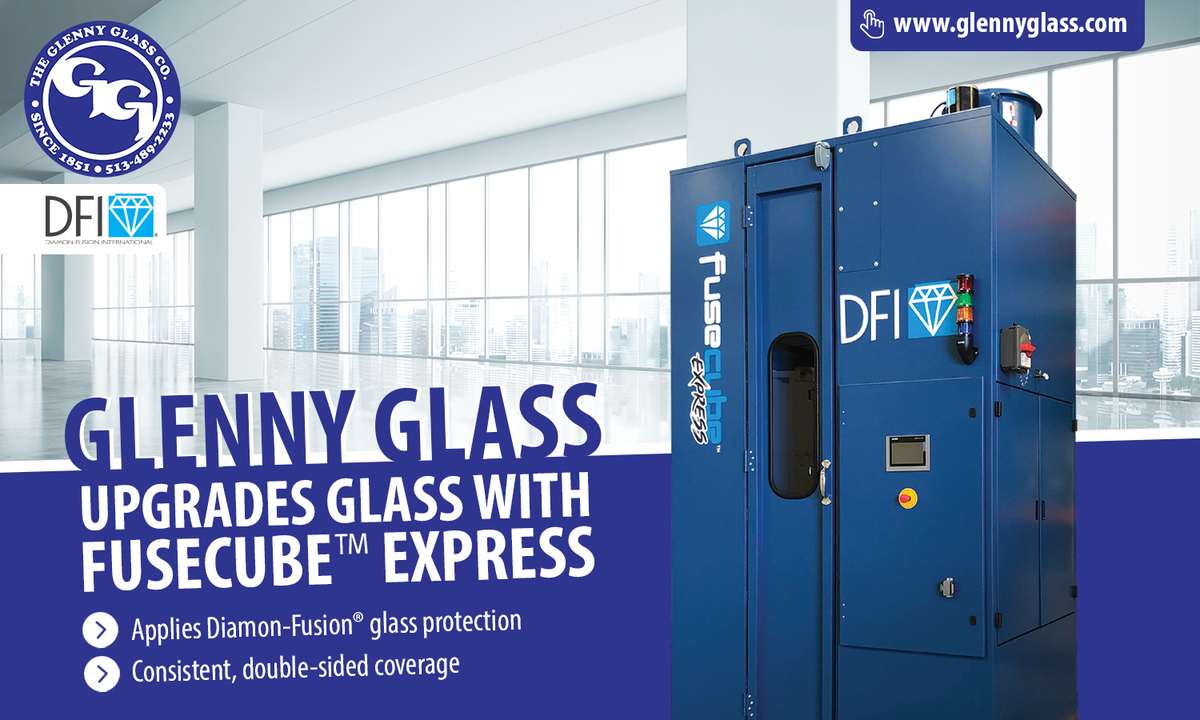 Glenny Glass is excited to announce the addition of the Diamon-Fusion Protective Coating & FuseCube! After researching all of the glass coatings available in the market, we bel...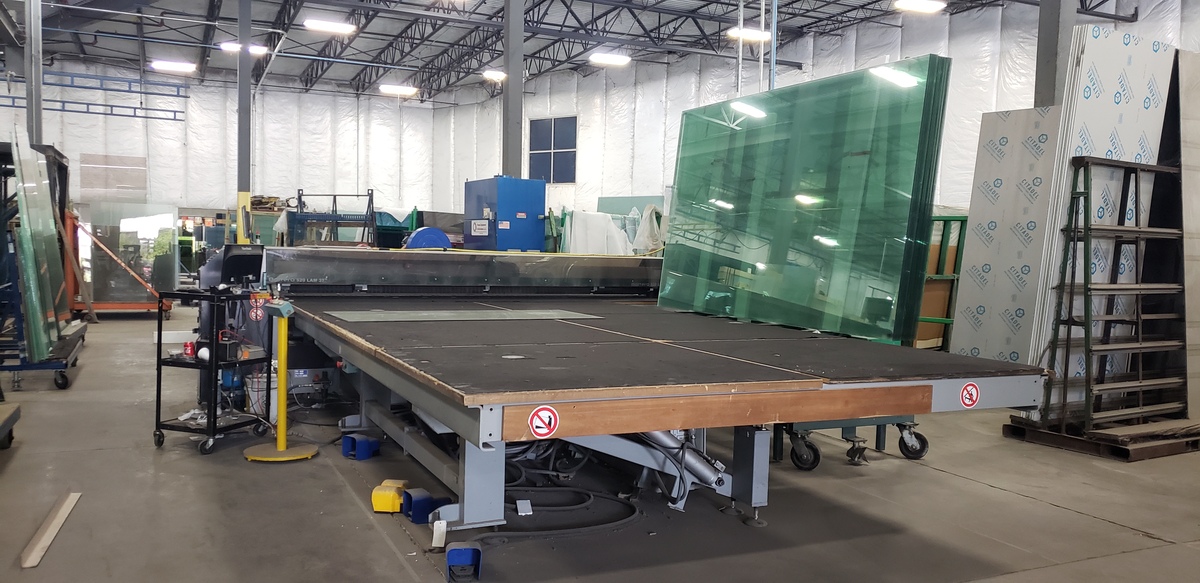 Thanks to the benefits of this equipment, we can offer lightning fast turnaround on cut-size laminated glass at stunning prices, even at higher volumes.
Laminated sheets are fed into the machine, whi...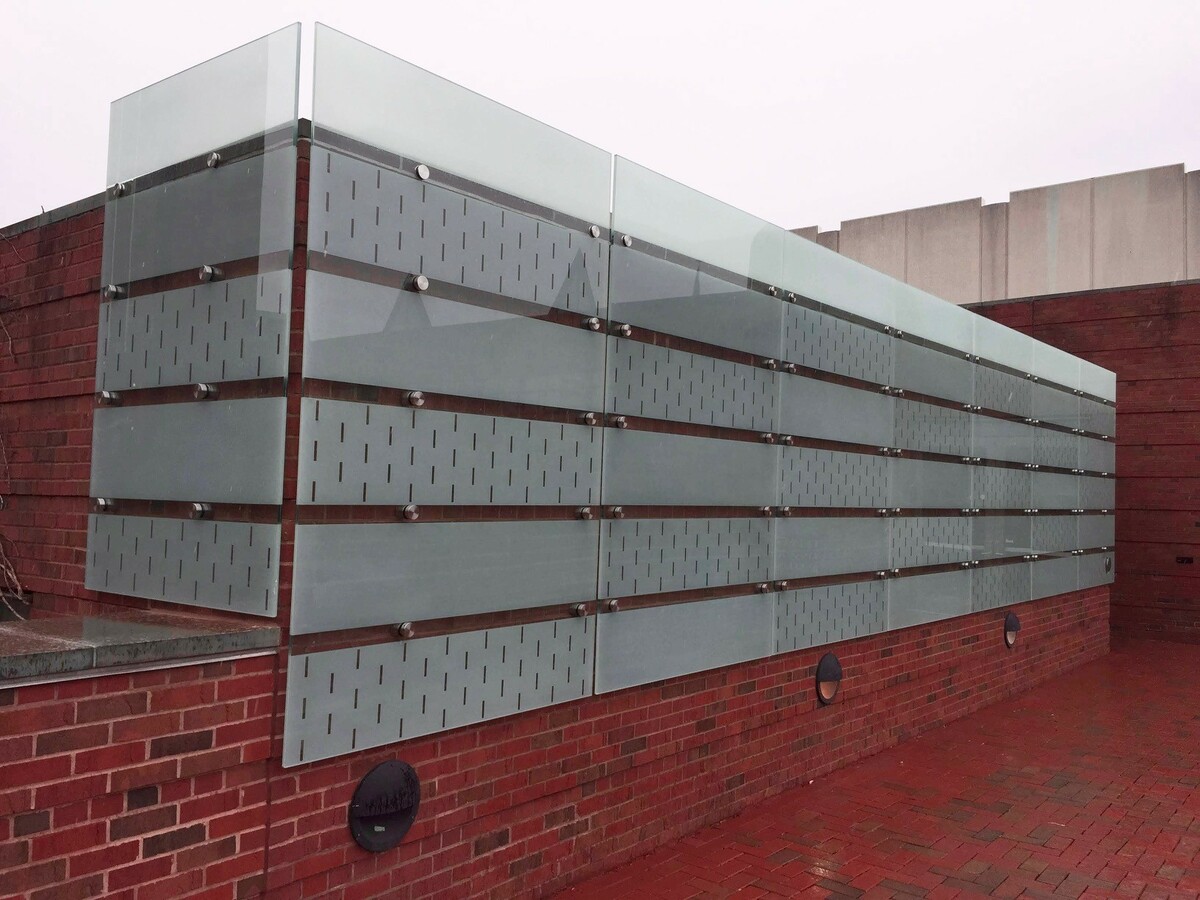 Glenny Glass's Decorative and Specialty Products Division offers a comprehensive product line that can help you meet even your most exacting customer's needs!
Custom Laminated Glass
While you may al...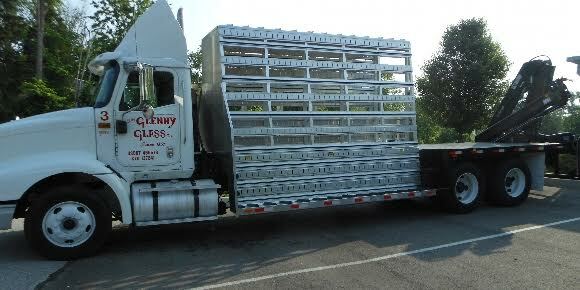 Recently we put into service a brand new boom truck! Now with four we can promptly deliver to job sites or drop off cases to your shop. We also have 5 glass rack trucks and a 24 foot box truck to serv...
Maintenance Free Between the Glass Blinds!
Glenny Glass is manufacturing our internal blind I.G. units in our decorative division building right next door at 205 Castleberry Court. We have three v...
Below is an attachment with performance comparison tables for your use. If you have any questions don't hesitate to call.